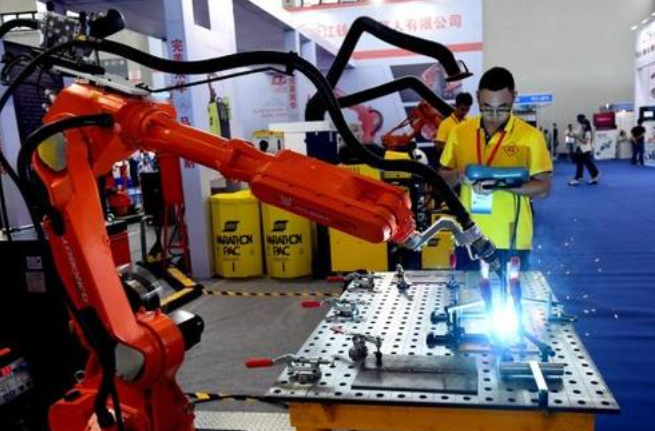 In recent years, the world sensor market has been developing with sustained and stable growth, and companies from all over the world are racing to accelerate the development and industrialization of sensors. Eastern Europe, Asia Pacific and Canada have become the fastest growing regions in the sensor market, while the United States, Germany, and Japan are still the countries with the largest sensor market distribution. The Well-known global sensor manufacturers are introduced as follows:
American MEAS Sensor Company masters the world's leading MEMS manufacturing technology and specializes in the production of various sensors. Products are widely used in aerospace, defense and military industry, machinery and equipment, industrial automatic control, automotive electronics, medical, household appliances, HVAC, petrochemical, air compressors, meteorological testing, instrumentation and other fields. The company is the first in the industry to realize silicon MEMS batch processing technology, the first to commercialize LVDT, and the first to transform Piezo Film technology into low-cost commercial sensors and vital signs sensors.
Honeywell International is a diversified multinational company with a world-leading position in technology and manufacturing. Its business covers many fields around the world. Mircro Switch (micro switch company) was founded in 1935, and later joined Honeywell as Honeywell's Sensing and Control Strategy Department. The world's first STC3000 intelligent pressure sensor was developed with leading technology. There are currently more than 20 series of nearly 60,000 products and 300,000 users all over the world. For nearly half a century, Honeywell's Sensing and Control Division has won a high reputation all over the world for its excellent product quality and reliability, as well as continuous technological innovation.
Keller is closely related to the development of piezoresistive technology. Not long after Mr. Keller developed the first piezoresistive pressure sensor, he founded Keller Corporation in 1975 and has grown into a global leader in providing pressure measurement solutions. The company has an annual output of 1 million sensors and has 10 series of OEM pressure sensor products.
Emerson Electric Company of the United States was founded in St. Louis, Missouri in 1890 as a manufacturer of motors and fans. After more than 100 years of hard work, Emerson has grown from a regional manufacturer to a global technology solutions group company. It is a Fortune Global 500 company and has long been ranked among the top two in the electronics industry.
Rockwell Automation is an industrial automation giant with a century of history. It occupies a leading position in the fields of global industrial automation power, control and information technology solutions. Entered China in 1988, with a production base in Shanghai, providing world-class products and solutions, service support and technical training for the Chinese manufacturing industry. At the same time, Rockwell Automation provides customers with expert support in various industrial fields, such as mining, cement, crane and marine applications, subways, semiconductors, water and sewage treatment, tires, petroleum and petrochemicals, metallurgy, automobiles, food and beverages , Electricity and energy, etc.
General Electric Company (GE) is a diversified technology, media and financial services company, and one of the world's well-known sensor manufacturers, committed to continuous innovation, invention and re-creation to solve problems for customers. GE is composed of four major business groups, each of which includes multiple departments that grow together. GE's products and services range from aircraft engines, power generation equipment, water treatment and safety technologies, to medical imaging, business and consumer finance, media and industrial products.
The United States Raytech is one of the largest manufacturers of non-contact infrared thermometers in the world, and the sales volume of infrared temperature sensors ranks first in the industry in the world. The company provides about 13 series of infrared thermometers and temperature sensors with hundreds of varieties. The temperature measurement range covers: -50℃~+3000℃. RAYTEK infrared thermometers are widely used in equipment fault diagnosis and metallurgy. And heat treatment, electric power, railway, food and many other fields.
American PCB Company is a world-renowned manufacturer of sensors and measuring instruments. The company was established in 1967 and is committed to the research, development and product manufacturing of piezoelectric measurement technology. Its first ICP type sensor (built-in integrated circuit charge amplifier) enjoys a high reputation in the world. The acceleration, pressure, force, torque sensors and corresponding measuring instruments produced are widely used in aviation, aerospace, shipbuilding, weapons, nuclear industry, petrochemical, hydraulic, electric power, light industry, transportation and vehicles.
Headquartered in Minnesota, USA, Banner Company is the world's top automation technology expert and overall solution provider. In the development process of more than 40 years, innovation has always been the source of product application and research and development. The company has more than 22,000 products, with the most complete product line.
Merit is a leader in the field of piezoresistive pressure sensors. The product's working temperature range can reach -40℃~+150℃, providing high-performance solutions for various application fields.
Sensortronics (STS), the company is the world's largest and most powerful professional sensor manufacturer, which can provide various types of conventional sensors and intrinsically safe (explosion-proof) type with high temperature resistance of 200℃ and low temperature of -50℃, anti-vibration Type load cell, various weighing components, display controller and various transmitters (including multi-level explosion-proof devices), etc. Its weighing sensors account for 60% of the market share in the United States, and its products have entered more than 60 industrialized countries.
Siemens has been active in the Chinese market and is in a leading position in the industrial, energy and medical business fields. The company is committed to product development and manufacturing, designing and installing complex systems and engineering, and customizing a series of solutions. At the same time, it is also a world-renowned sensor manufacturer with excellent sensor quality.
WIKA is a well-known company in the international pressure and temperature instrument market, with an annual turnover of nearly 500 million euros. There are about 350 million sets of measuring instruments produced by WIKA in the world. While supplying high-quality measuring instruments, the company also provides customers with relevant comprehensive solutions and integrates them into the customer's production process.