According to the classification of light sources, the current car headlights on the market can be roughly divided into four types: halogen lamps, xenon lamps, LED lamps, and laser lamps. Initially, kerosene lamps, acetylene lamps, and incandescent lamps were used. Since the development of LED car headlights in the late 1990s, due to its more energy-saving, environmentally friendly and higher brightness, although there are more applications in high-end brand models, the application market for low- and mid-end models is less, and the market prospects are broad.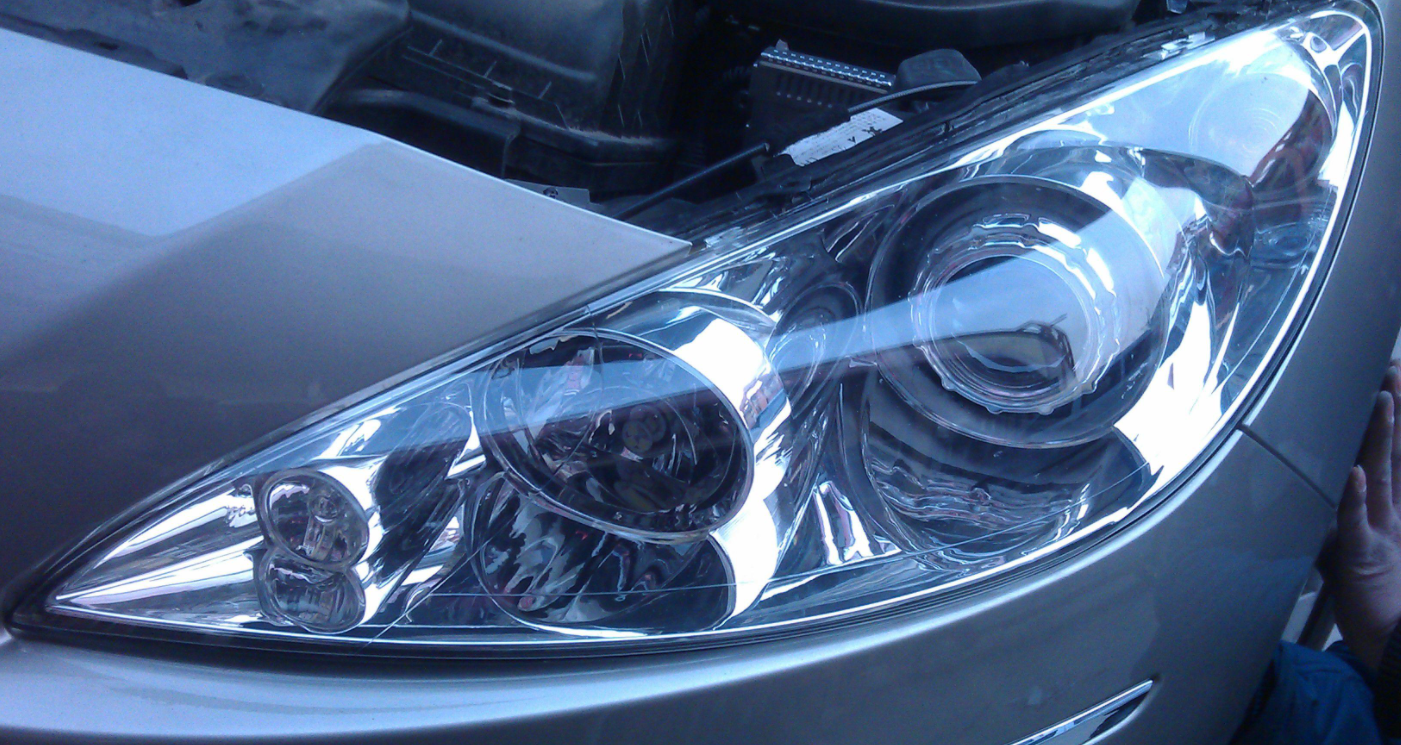 According to OFweek Industrial Research Institute's "2018 LED Automotive Lighting Industry Market Research Report", the overall penetration rate of LED automotive lighting in my country is still low, but the LED penetration rate is increasing year by year, and the LED penetration rates of different parts of the automotive lighting are very different. Big.
Attracted by the huge automotive lighting market, many domestic LED companies have also launched their efforts in the LED automotive lighting market. However, in the current automotive lighting supply chain in China, joint ventures and foreign-funded manufacturers occupy most of the market share from components, modules, and lights, and there are only a handful of local manufacturers that can truly enter this market.
The following is the layout of LED car light manufacturers in LED car headlights this year:
OSRAM
Osram has three major business segments: optoelectronic semiconductors, special lighting, and lighting system solutions. Automotive lighting (special lighting business) is a core business of Osram.
In April 2018, Osram and Continental successfully completed the negotiation of an agreement. The two parties will formally launch the joint venture company Osram Continental GmbH in the second half of 2018. The joint venture's products include LED modules for headlights and taillights. This is another major move by Osram to integrate resources in the automotive lighting industry.
Previously, Osram bought some shares of lidar company LeddarTech in 2017 to enhance its position in the field of autonomous driving.
LG Electronics
In April 2018, LG Electronics acquired Austrian automotive lighting company ZKW for 1.44 trillion won (approximately 8.548 billion yuan). The acquisition expands LG's automotive lighting business from mainly providing taillights to all areas of auto parts, including headlights. At the same time, with the completion of the acquisition, BMW, Audi, Porsche and Volkswagen will be listed on LG's customer list .
Development crystal
Development Jing successfully entered the LED automotive lighting supply chain this year. It invested in Oudidian to enter the LED car lamp module side to realize the vertical integration from the extension to the module. At present, it has cooperated with two domestic first-tier car manufacturers, and there are about three car series headlights adopting the products developed by Jingjing, which are expected to be launched in the first half of this year.
Development Jing said that starting from this year, it will focus on the layout of LED automotive lighting. The products are mainly positioned in two aspects. One is the headlight part, which uses the application of flip-chip CSP in car headlights; and the other is the successful modification of COB. As an application of OLED+, it is aimed at the automotive rear lamp market.
Development Crystal is mainly engaged in the R&D, manufacturing and sales of LED epitaxial wafers, package modules and other LED light source products. Its business scope covers all industrial chain links such as epitaxial chips, package modules, and lighting applications in the overall LED industry chain.
Hongli Zhihui
In February 2018, Hongli Zhihui signed a "Strategic Cooperation Agreement" with Harmony Haosu Investment Management (Beijing) Co., Ltd., Zhangjiagang Economic and Technological Development Zone Management Committee, and Zhangjiagang Yuefeng Jinchuang Investment Co., Ltd., and the four parties established a comprehensive strategy The cooperative relationship is to carry out all-round cooperation on the project and capital level around the LED car lamp industry, integrate and utilize their respective resource advantages to promote product upgrades in the LED car lamp field. This move will accelerate the development of Hongli Zhihui's automotive lighting business in automotive-grade LED packaging, LED automotive lamp modules, and LED automotive integrated lamps.
The main business of Hongli Zhihui is LED packaging business. In 2017, the operating income of LED packaging business was RMB 3,113,693,500, accounting for 84.17% of total operating income. As a pioneer in the LED automotive lighting industry, Hongli Zhihui is currently one of the few domestic manufacturers involved in the automotive LED lighting pre-installation market. In 2017, its LED automotive lighting business achieved operating income of 262,968,700 yuan, accounting for 7.11% of total operating income. .
Hongli Zhihui entered into the LED commercial vehicle lighting business through its subsidiary Fuda Signal in 2007. Its products are mainly sold to overseas markets. Its main customers are Hella, Bosch, Magna, etc., and its products have been applied to well-known car companies such as Volvo and Mercedes-Benz. Commercial vehicle. In September 2017, it acquired 56% equity of Yishan Automotive Lighting, which is engaged in the supply of automotive lighting products in the automotive pre-installation market, and realized the full industrial layout of LED automotive lighting from LED packaging to automotive lighting assembly, and entered the LED automotive industry in all directions. In the lamp market, major customers include Geely Group, Great Wall Group, BAIC Group, Dongfeng Group, Changfeng Group and other well-known auto companies.