The car seat sensor is a thin-film type of contact sensor. The contact sensor is evenly distributed on the force-bearing surface of the seat, and generates a trigger signal when the seat is subjected to external pressure. This informs the car system whether there is anyone in the seat. And then control other sensors, such as seat belt alarm sensor, taxi automatic fare meter, airbag sensing and driver leaving the seat, if there is no one, the airbag will not open. When the driver leaves the seat, it will automatically return to neutral. It can design the shape of the sensor and the sensitivity of the contact according to the shape, hardness and tightness of the car seat. Another example is BeBop, a start-up technology company under Google, which recently released a smarter and safer fabric sensor for car seats, which can effectively distinguish the difference between children and heavy objects, and further ensure the safety of the car.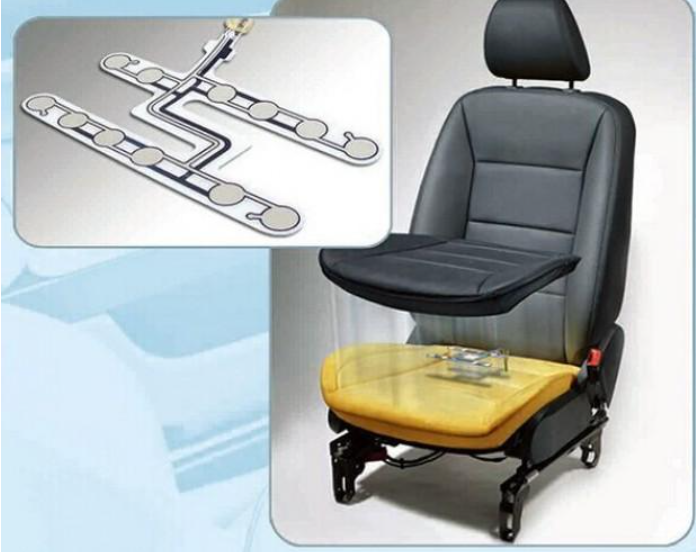 Car seat is the main transportation tool for human beings in modern society. The development trend of car seat is not only to save fuel and energy, but also to be safer, more comfortable and more humane. Its performance largely depends on the countless precision sensors on the car. Automobile manufacturers and sensor suppliers are paying more and more attention to sensor technology, and the speed of development of this market is also surprising. my country has formulated relevant standards to standardize this management and promote the popularization of relevant standards. The goal is to develop more and more intelligent sensors to make cars safer, more intelligent, and more humane. In order to help customers improve the competitiveness of automotive products, various sensor manufacturers are paying special attention to technological development. In addition to continuing to take the route of intelligence, integration, and miniaturization, innovative application models of sensors are also emerging.
The low-temperature and low-pressure injection molding process provides a good packaging method for this development trend of sensors. ①The thin and light package meets the miniaturization route, saves space and cost, and improves the performance of the end product; ②Rapid prototyping can greatly improve production efficiency; ③Special physical and chemical properties of high-quality hot melt adhesive materials: heating After melting, it can be solidified and molded by injecting into the mold and cooling; it will not be cross-combined with other materials; it meets VOC standards and will not release any toxic fumes; it provides encapsulation for PCB circuit boards, connectors, wiring harnesses, and precision components It is waterproof and dustproof, environmentally friendly, halogen-free, flame-retardant, chemical-resistant, and impact-resistant.
At this stage, customers' awareness of environmental protection has continued to increase, coupled with the constraints of national mandatory standards and export environmental protection standards, making seat sensor manufacturers increasingly demand for environmentally friendly halogen-free and flame-retardant packaging materials. In order to meet the needs of seat sensor manufacturers, vigorously research and develop high-quality, environmentally friendly, halogen-free low-pressure injection hot melt adhesive materials, and provide seat sensor sensor manufacturers with standard-compliant packaging materials for low-pressure injection molding.