On April 14, the three-day spring festival of the electronics industry in East China, the 2021 Munich Shanghai Electronics Fair, grandly debuted at the Pudong New International Expo Center. The exhibition is Asia's leading electronics industry exhibition, focusing on semiconductors, sensors, automotive electronics, Internet of Things, connectors and power supplies. As the first batch of municipal characteristic industrial parks, Shanghai Smart Sensor Industrial Park, as an exhibitor, made its debut in this top-level event in the electronics industry. The booth of the industrial park is located in Hall N2, where exhibitors mainly focus on semiconductor, sensor and Internet of Things industries.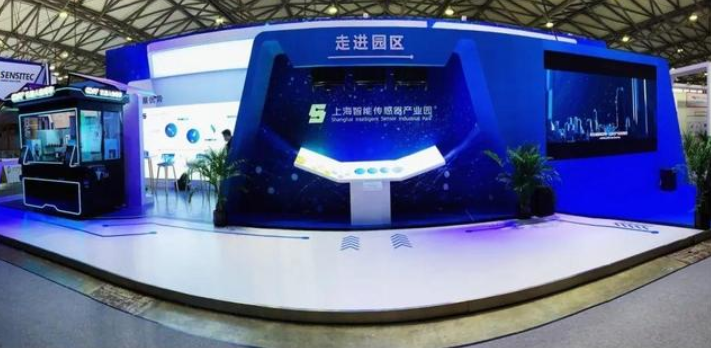 As the center of gravity of the "North Wing" in the "One Body and Two Wings" layout of Shanghai's integrated circuit industry, Shanghai Smart Sensor Industrial Park takes the theme of "Gathering Forces and Wisdom to Pass the Future", with three aspects: entering the park, developing advantages, and developing history. The large theme section fully displays the image of the park and promotes the brand building of the industrial park.
The effective combination of technology-style booth design and sensor technology on-site experience has attracted an endless stream of professional audiences to stop for understanding and experience. Professional visitors are full of interest in the park's positioning, geographic location, industrial ecology, and support policies. The industrial park team carefully explained the overall situation of the industrial park to the audience.
The investment manager of the industrial park introduced that the industrial park is centered on smart sensors, supported by scientific research institutes and leading enterprises, accompanied by precise policy assistance, develops basic MEMS semiconductor technology, and actively cultivates and introduces leading companies in the smart sensor industry chain. , To promote industrial agglomeration and coordinated development, to make up for the shortcomings of the smart sensor "China Core"
The industrial park is currently in the critical stage of moving from "starting" to "successful". Relying on the professional platform of the Munich Shanghai Electronics Show, it can efficiently and directly face accurate customers, quickly build a foundation of trust, make early efforts, and do its best to meet opportunities and challenges. China is opening up a new era, rapidly increasing the visibility and influence of the industrial park in the industry, attracting more leading companies to settle in, and striving to build Jiading into a sensor industry highland in Shanghai, the Yangtze River Delta and even the whole country, and form Shanghai Electronic Information and Information Technology Co., Ltd. A new growth pole for the development of the artificial intelligence industry.