PTC (Positive Temperature Coefficient) technology provides fast, uniform, and flexible heating. It provides a sustainable lightweight solution for defogging and warmth retention.
Product Parameters
No.
Item
Technical Indicators
1
Type
PTC768
2
Voltage
12-36V
3
Size
Customized
4
Power Density
300-500W/㎡
5
Max Srvice Temperature
83.7℃
6
Operating Ambient Temperature Range
-20-100°C
7
Product Thickness
0.1-0.3mm
8
Heater
Graphene
9
Service Life
≥5 Years
10
Power Variation During Service Life
<5%
11
Heating Method
70% Far-infrared heating, far-infrared emissivity 99.98%
12
External Insulation Material
PET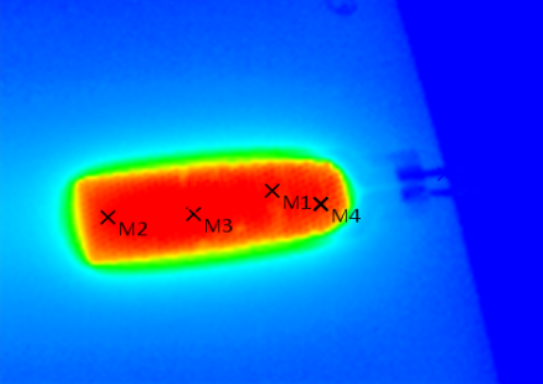 Features: Automatic control and adjustment of heating, automatic generation of temperature control protection, PTC automatic temperature control.
Value
Details
Rapid heating
Resistance remains low till just before self regulating kicks in, high power and thus heat generation.
Uniform/flexible
Heating
Wire/cables have hot/cold spots, by design optimization these can be eliminated for PTC heaters. Design can be easily adjusted to the shape of the surface which needs to be heated.
Self regulation
Because of self regulation chances of overheating are significantly reduced. Safety is increased. No external temperature control necessary.
Light weight
Substrate is light, thin layers are printed. Limited space/weight needed to implement material.
Sustainability
Environmentally very stable, long life time. Low power consumption, no external controls needed. Printing process is additive process, less waste compared to etch process.
Usage scenarios: Automotive thermal power batteries (new energy power insulation), automotive seat heating pads, automotive steering wheel heating, automotive rearview mirror defogging heating pads, automotive door armrest heating, camera monitoring, pet pads, and other heating application scenarios.